ORIGINAL Solid Color Concrete Stain
(Orders fulfilled by Distributors)

Say good-bye to concrete stamps and concrete stencils. Impression Patterns™ offer a unique process of imprinting any design into fresh concrete. The durable, long-lasting polyurethane Impressions cost less than traditional stamps and the installation process is much more forgiving. Stock patterns are available, including ashlar, cobblestone, random stone, and brick. Plus, you can customize your Impression Pattern in ANY design you want! So forget about those one-time use stencils or frustrating stamps. Save time and money on your project with Impression Patterns!

© 2013 NewLook International, Inc. ALL RIGHTS RESERVED


The NEW Standard for Imprinting Concrete Design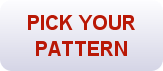 WHY USE IMPRESSION PATTERNS?

• Reusable, Durable Polyurethane Material

• Forgiving & Innovative Process

• Use with NewLook Concrete Stains

• Popular Stock Patterns Available

• Customize ANY Pattern & Design

• Save Time & Money!

"Impression Patterns are the easiest, most cost-effective, and forgiving way of 'stamping' concrete I've ever used. This will revolutionize the way concrete contractors 'stamp' concrete. I can't say enough good about this product system. Seriously. You've GOT to make the switch today!"

-- Grant Farrell, CCI of WA

HOW ARE IMPRESSION PATTERNS USED?

Installing an Impression Patterns is easier than it you might think. Of course, there are a few key principles to remember. First, Impression Patterns are not concrete stamps and they are not concrete stencils. So don't try to use them exactly as such. Second, the initial placement of an Impression Pattern does not have to be perfect; while it sits on the surface of wet concrete or overlay, you can adjust it, manipulate it, move it, drag it, and wiggle it before settling on its final position. Any marks or lines left from previous placements will disappear once you trowel over the Impression Pattern. This makes the placement process very forgiving.

Tools Needed:

• Impression Pattern

• Trowels

• Texture Rollers (optional)

• Release Agent